Musicians have always awakened peak emotions and unique sensation among their fans. Their jams will always be booming in deserted bedrooms, when driving long distances, empty minds, standing in a crowded metro, carnivals. 
Here, we have collated a nifty list of facts about your favorite artists you probably didn't know about them.
Read on & grab something to munch while coming across some fun and appalling.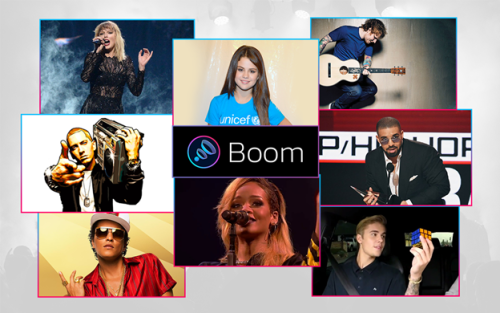 Eminem
Eminem a.k.a RAP GOD always dreamt of being a comic book artist when he was a kid, but destiny made him settle as a multi-millionaire rap genius instead.
Selena Gomez
In 2009, the Disney Channel star Selena Gomez actually became the youngest UNICEF Ambassador in the history of the organization.
Drake
In October 2016, Drake broke the 32 years old record for most American Music Award Nominations. He had 13 nominations while Michael Jackson had 11, it was "God's plan" we believe.
Justin Bieber
YouTube sensation Justin Bieber is not only a musical prodigy but also a mastermind too, he can solve a Rubik's Cube in less than two minutes or so. 
Ed Sheeran
Names have a mystic significance. A name has a subtle aura which sums up the individuality of the person, but have you ever thought of naming your guitars. 2017's smash hit "Shape of You" singer Ed Sheeran takes pride in naming all his guitars. Chris, Murray, Trevor, Felix, Cyril, Nigel, Lloyd, Jasper, James II are some of the big names from his guitar family.
Taylor Swift
We all know she is the youngest artist to win the prestigious Grammy Award for her Album 'Fearless', but did you know that she has also won a national poetry contest for her poetry "Monster In My Closet".
Bruno Mars
We all know he's been a recipient of several awards for his magic with music, but Mars has spread his wings beyond the music world by being a co-founder of the Award-winning rum brand "SelvaRey Rum".
Rihanna
In the year 2008 former Prime Minister of Barbados, David Thompson announced that there would be an annual Rihanna Day every year on 22nd February, where people come together to celebrate it by listening to her music. Occasionally she even comes to perform. Even the street where she used to live has been renamed to 'Rihanna Drive'.
Being Music buffs you might be aware of some of these facts but hope you are aware of the fact that you can "Boom" your audio experience while listening to your favorite artist's tracks.  If not, then catch up all the jams of your favorite artist with the best 3D surround sound and unbeatable sound quality on your Windows 10/Mac/iOS device. Visit https://www.globaldelight.com/boom-volume-booster/ to download & enjoy Boom for Mac/Windows & App store to download & enjoy Boom for iOS.
Follow us for more updates on:
Facebook: https://www.facebook.com/boomapp/
Twitter: https://twitter.com/boomapp
Instagram: https://www.instagram.com/boomaudioapp/