Your eyeballs have been busy throughout the day, staring at your laptop or phone, driving with rapid eye movements, or maybe reading a book, and so on. Don't you think your eyeballs deserve some rest?
The best thing you can do to entertain yourself while giving your eyes the ultimate rest is by listening to an audiobook. This is the best option if you are a bibliophile and do not have time to curl up on your bed and grab a book. There are several top-rated audiobooks you can enjoy anytime, be it driving, eating or while enjoying a brisk walk.
5 best-selling audiobooks
With the strength to transport you to a different world with engaging descriptions and storylines, books can be the best pack of entertainment. They ignite our imagination and make us visualize characters. While reading a book can be time-consuming, audiobooks can be at your rescue to save time.
Below is the list of the 5 top-rated audiobooks. Without any further ado, here is the gateway to the best audiobooks.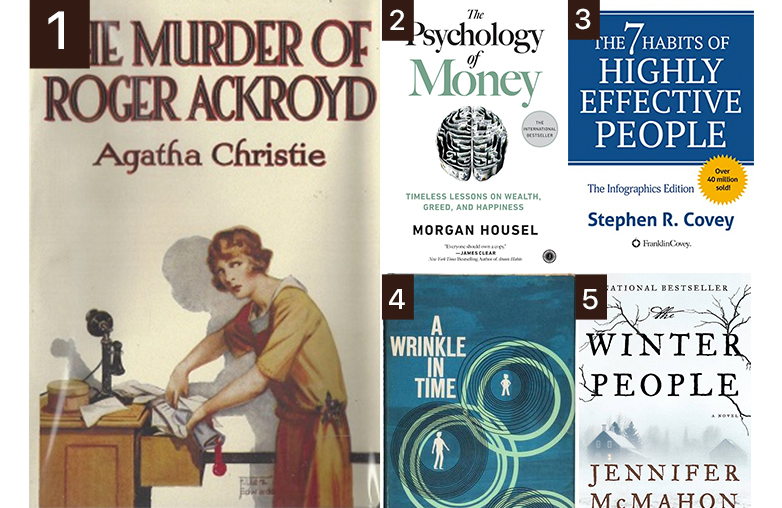 The Murder of Roger Ackroyd: Call for all thrill-seekers to relish audio entertainment
One of the best audiobook recommendations for suspense lovers by Agatha Christie is this one that takes you through a murder mystery. The story of a wealthy industrialist and how things take a turn unexpectedly is an intriguing storyline to explore. 
The case-solving technique by the detective and the shocking truth is all part of its storyline. We bet you will keep guessing till the end, but you will be shocked when the mystery is revealed. 
Audiobook link: The Murder of Roger Ackroyd
The Psychology of Money: Unlock the secrets of wealth
This book has one of the best audiobook reviews and if you want to secure a prosperous financial future. The book is written by Morgan Housel and lets you understand human psychology and behavior about money.
 In this book, the author has highlighted the influence of financial decisions and has succeeded in explaining how to manage your money. From case studies to real-life examples, this book will give you the right mindset to make and save money.
Audiobook link: The Psychology of Money
The 7 Habits of Highly Effective People: Set on a journey to productivity and Self-mastery with Audiobook streaming
Want to showcase the word the best of yourself? Well, the most well-informed book about life-changing habits is written by Stephen R. Covey. This is one of the top-rated audiobooks you can enjoy anytime to improve your habits. The seven habits mentioned in this book will increase your effectiveness in various aspects and will change your life.
The book focuses on interpersonal communication, proactive thinking and prioritization that will help you grow professionally and personally. 
Audiobook link: The 7 Habits of Highly Effective People
A Wrinkle in Time: Journey through space and time
To experience the excellent narration by author Madeleine L'Engle, this book is a must-read. It is a science fiction novel that lets you imagine spirituality, science, and philosophy in a dreamy way.
It is a blend of science fiction with fantasy. The storyline is about a heroic journey and how you can make things possible with a strong will. It is a book for all age groups and you can be sure that this book will embrace your inner qualities and make you confident. 
Audiobook link: A Wrinkle in Time
Winter People: Feel a sense of haunting fear
Want to read one of the best horror audiobooks to level up your excitement? Here is 'Winter People' by Jennifer McMahon to give you a spine-chilling experience. The author has beautifully combined eerie folklore with family secrets and mystery.
Every page has an exciting thriller and will scare with paranormal activities. Explore the journey of life and death with Winter People. Audiobooks are best enjoyed with your headphones on along with a volume booster app. It will increase your curiosity and excitement in feeling the horror tale. 
Audiobook Link: Winter People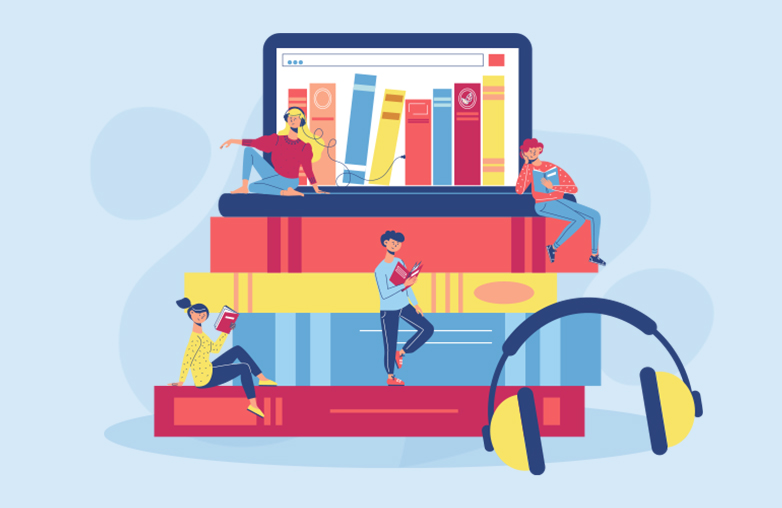 Conclusion
Audiobooks are a great help to enjoy the best books despite a busy schedule. You can listen to these top-rated audiobooks on the go or in your free time. 
These audiobooks whisper tales into our ears, painting different imaginations in our minds. They give voice to characters that walk through our minds and make our mundane day cheerful with pleasant tales. Which of these five audiobooks would you listen to?