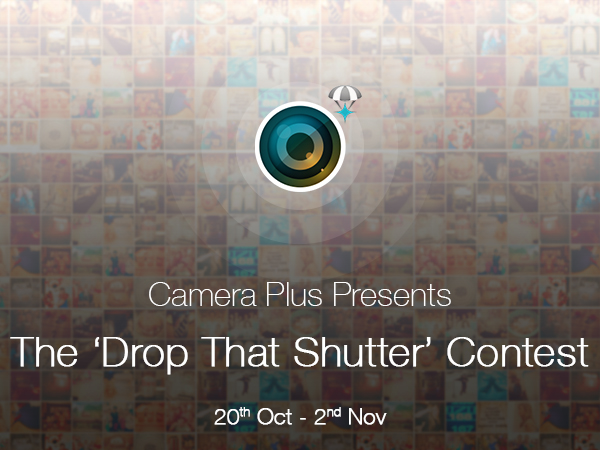 The art of photography is going places and elevating the idea of propagating messages through a simple lens. With October 20th being celebrated as 'Mobile Photography Day', Camera Plus has dipped in it's paws and come out with the 'Drop That Shutter' contest. All you nice people out there; this is your chance to capture something special and get rewarded for it!
'Drop That Shutter' is celebrating the experience that is photography; anytime, anywhere.  We've chosen 'Travel', 'Lifestyle' and F&B' as they reflect the sights and sounds that you and me both come across on a daily basis. Simply capture what you fancy and make sure it is associated with one of the three categories. You guys can also send multiple entries across all categories. Remember, all you need to do is to properly caption them when submitting and make sure they fall under the size limit. One winner will be chosen from each category and an overall winner will also be chosen for the grand prize. Visit the webpage to see how you can enter the contest!
So start your engines, fire that shutter and let the good times roll. You can know more about Camera Plus on it's website or by visiting it's App Store page. Also, if you guys have any question, feel free to talk to us on Facebook, Twitter, Google+ or Linkedin. Happy clickin'!
~Siddharth